LiveDataset
Change Log
Change Log
For auditing purposes, configuration and data changes to a dataset are automatically recorded in a read-only change log for that dataset, including:
Configuration Changes
Dataset creation.
Changes to dataset configuration.
Changes to dataset columns.
Access changes.
Data Changes
Adding data entries
Deleting data entries.
Editing data entries.
All changes are shown in chronological order.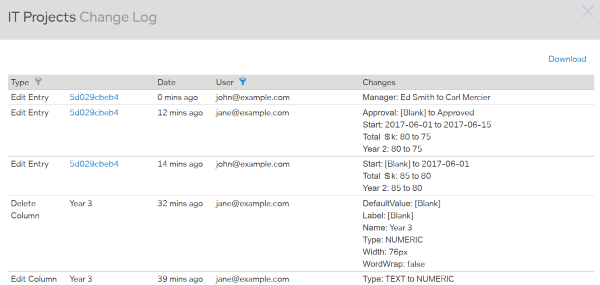 Change Log for a Data Entry
Depending on your permissions, you may be able to view data changes to individual entries in a dataset.
Press to view a data entry using the form.
Select the "Change Log" tab.
Change Log for a Dataset
You will need account admin access for access to the full change log.
You can view any configuration changes and data changes to all entries in the dataset.
Press

Options

Select

Change log...
To Filter Change Log
You can filter logged changes e.g. Filter by change type…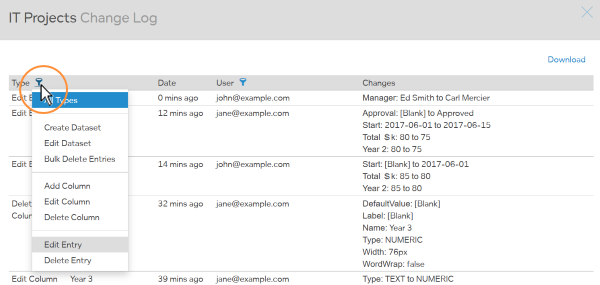 You can also filter to only:
Show changes to a specific entry.
Show changes by a specific user.
Or download all the changes to a spreadsheet.