LiveDataset
Change My Password
Change My Password
To change your password, click on in the top right corner of any LiveDataset screen and select .

Press
Enter your current password.
Enter a new password.
Enter the new password again.
Press .
Forgotten Password
If you forget your password, on the login page …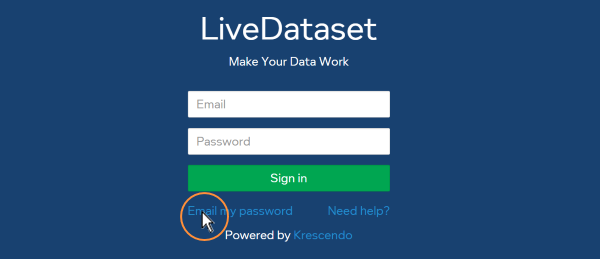 … choose Email my password .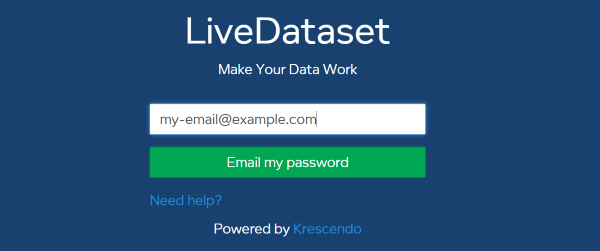 Enter your email address, press and you will receive an email with a special link where you can set a new password.

Click on the link.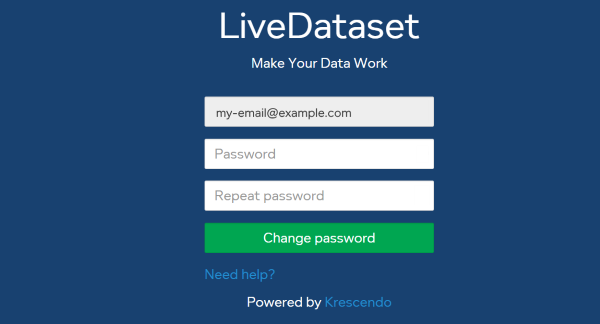 Enter a new password.
Enter the new password again.
Press