LiveDataset
Create a New Dataset
Create a New Dataset
To add a new dataset you need to be an account admin. This is a system-level permission.
Start, on your home page, press then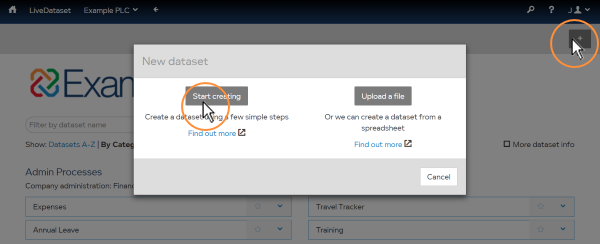 Give your dataset a name. You can change this later.
Press

TIP LiveDataset can quickly build a dataset for you from a spreadsheet or tab-separated file. See Create from File.