LiveDataset
Use Design Mode
Use Design Mode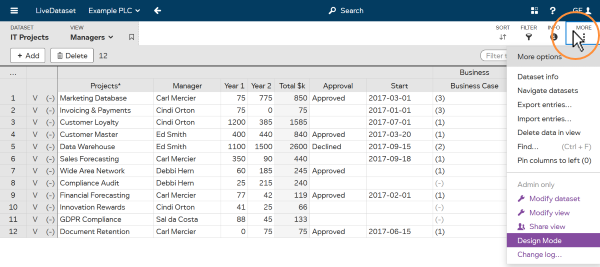 Press MORE then any of the "Admin only" options to switch into design mode.
Modify dataset

for main structural configuration options, including columns.

Modify view

for view-specific configuration options, including access restrictions.

Share view

to give access to groups of users.

Design Mode

to change column widths and give yourself access to all views.

Change log...

for the full audit trail of all changes to the dataset.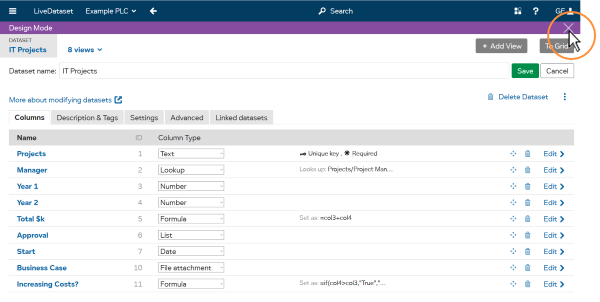 Press to leave design mode.
See Create a new dataset to start building datasets.